whats so special for being senior at skul??
cos can do anything without HESITATION!!
and afraid toward arrogant senior...
Nanba Senpai[senior]
p/s : ini hnyalah gmbr smate2..tade kene mengene ngan yg idop or yg tlh mnggl dunie.. ;p
time f1..sume mcm blur je..
tp ak rse tyme ak f2 ak lg better than ak f1..
sume bdk klas baek2 belake..segan nk wat terejal..
dok klas 1k yg smmgnye havoc,,,
member ngan akalili, moja, sol, su-are, daya, zi-are
ta prnh nk pk psl study (prnh kot..kdg2 jelah)
cegu ibrahim sowi le eh cos slalu tido..
n tapenah wat omwok dye..
antare org yg wat dak ecah kasim, arifah n pka zul..
jgn pk mke blur otak pon blur k..
blur2 pon nakal ttp ade..
t'igt time usrah arituh,,mrh2 bdk f1 n f2..
kdg2 ta caye tgk mke punye le blur!!
tp MENCAROT...BWK ENCET..
mls nak pk psl dye org ..
with the ''flying colour'' result...
msok klas 2H..tp ak rse mcm tk lyk lgsg...
no dlm tingktn...above 100..
kalo tade klas tu mybe ak klas 2k or 2a!!
time f2 tk bnyk memaen sbb bdk klas pon cam struggle je..
tp tade r skema naw mcm dak2 2Z..
pk bgoz je..anti btol klas tuh!!!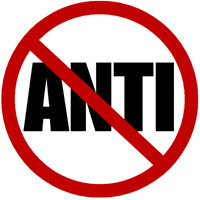 nah amek ko!!beso pnye!!~~
dah2..jgn nk mkn dging sedare lg..
f2..tade le best sgt biase je..
ak mle smgt CKET nk study time final year exam je..
tp tu le result yg paleng tggi sjk ak jejak skul uh..
dgn tuh scare rsmi msok le klas 3f..
or nickname dye sleepy fatty..
bdk2 3f nih mmg le snyp nk mam..
ak pon taleh nk tolong...
kalo nk wat kepo..tkot SS plak..
so ak pon mnjd pljr yg ''snyp'' gak..
tp kalo boring sgt tuh ckp jelah..
kalo nasebaek ade le yg melyn..huh ta bleh thn btol!!
tp f3 le zmn kegmlngn ak..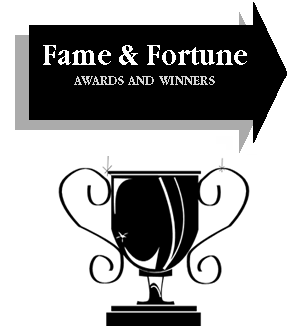 tp 1st time dpt result yg best sape tk ske..
kalo korang dpt msti mcm nih gak kn kn kn..
tq teacher, parents n all my fren.
chey~~mcm dpt award plak..
siap bg speech..haha..brngn skali skale tape kn..
msok plak zmn honey moon.....~~
the best moment i have gone thru...
sgt seronok dpt klaz yg terhebat, terbest, termasyuk,
tergempaq, n all start with TER!!!
da nak setaon dok ngan korang..
all happy or sad moment..
COMEY3~~ =,='
sedey sbb kene m'hdpi p'pshn..
yg tk bleh blh my best fren..
NINA n MOYO pon blah gak..
disbbkn ade nye bdk2 klas yg havoc lg giler..
leeminhoholic-->pkaman
klgurl bajet-->kerin
cun-->syida
determination-->intan
innocent-->wanawalnut
silence genius-->man
chubby-->chako
don't try diz at home~
~~A.N.Y.O.N.G~~
p/s : diba bkn nk m'cilok k..ak da t'pk just ko m'zahirknnyer dulu~~